I got an email from Jamie asking about taking their family photos. We went to Yates Mill (that seems to be the most popular place right now) to take their photos. It was a beautiful day and I have never known a 4 year old to smile on command. She was PERFECT! So here they are...
this is Molly.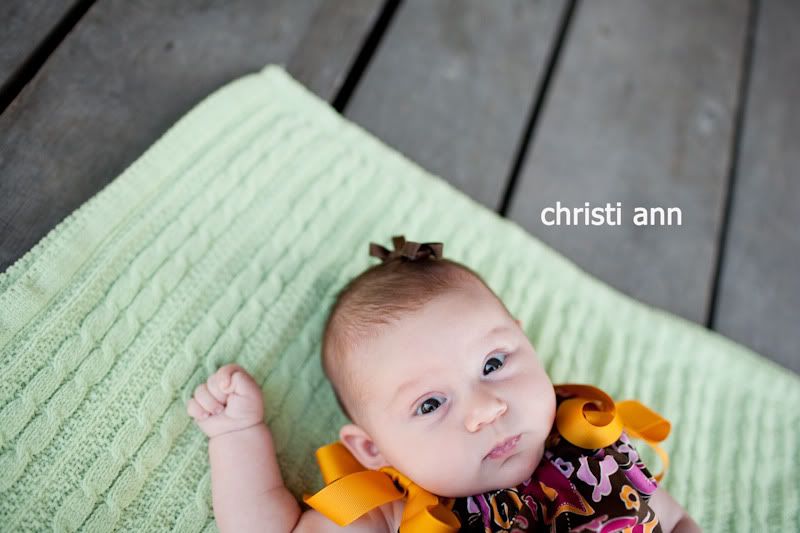 this is Mia.
Oh you know, just holding my sister as if she were a baby doll.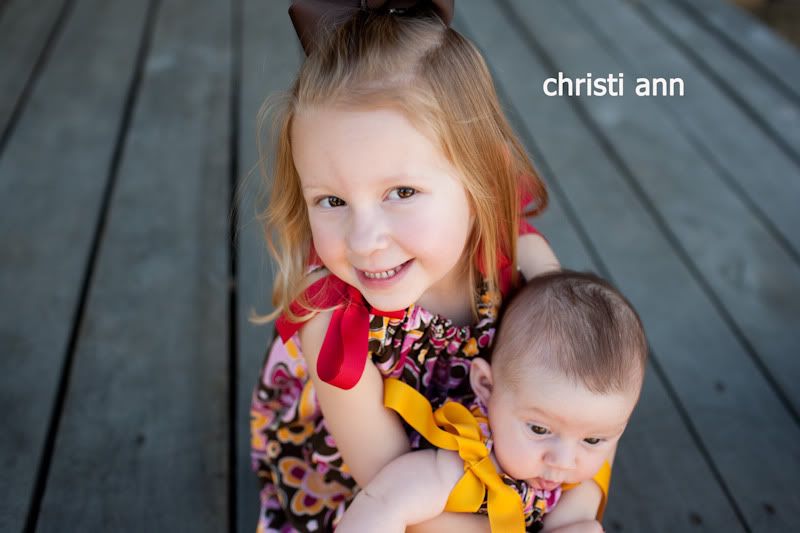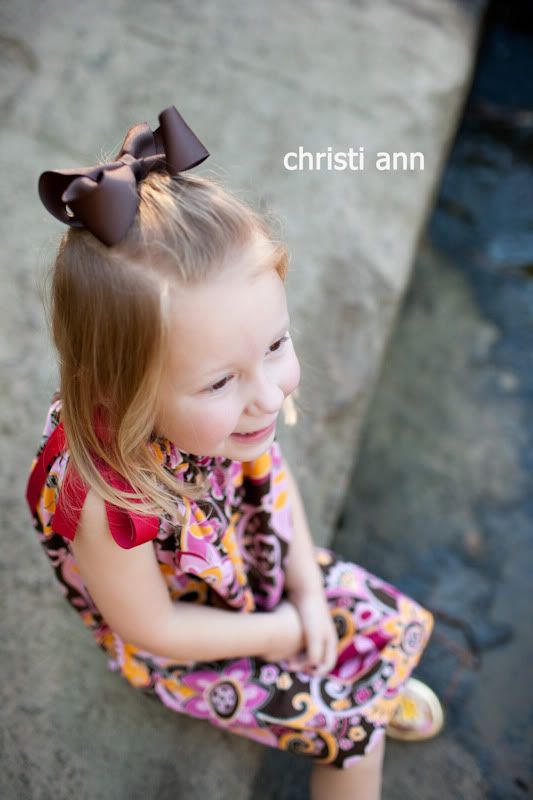 molly thinks kissing is boring..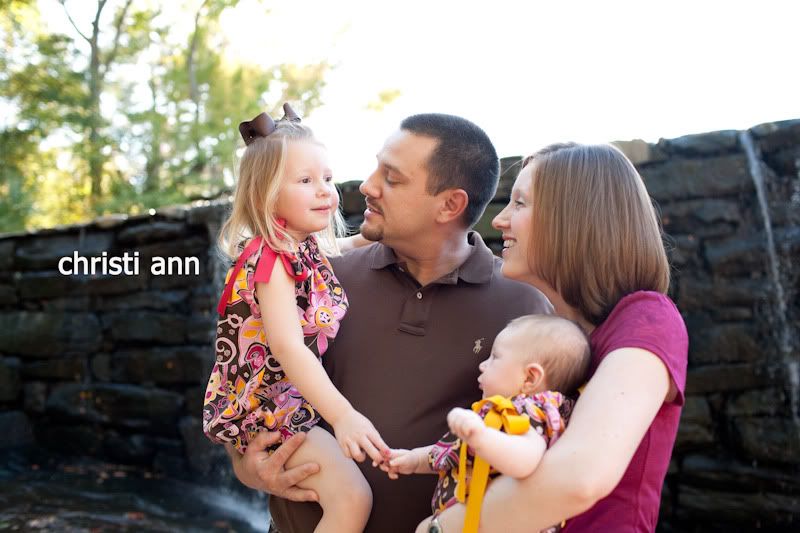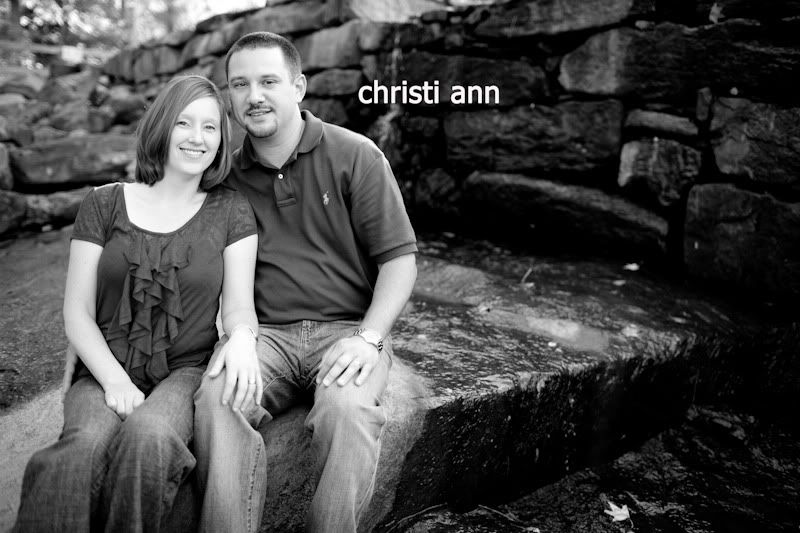 she loves her mommy and daddy!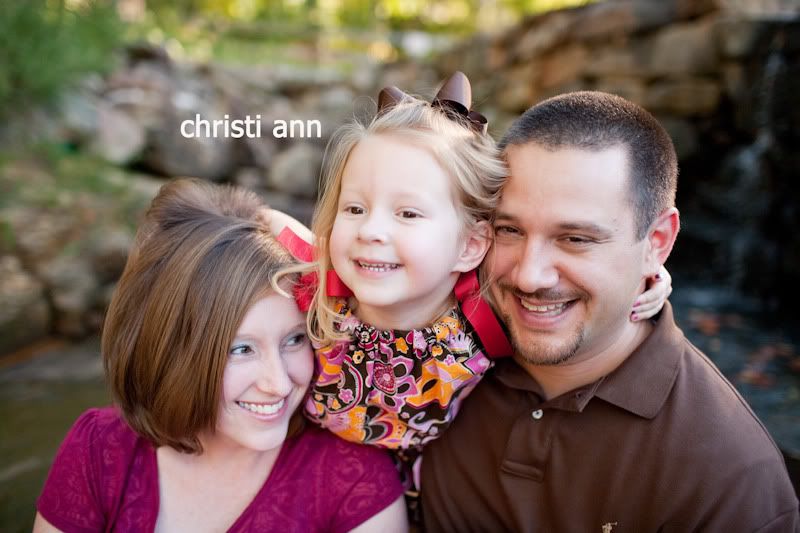 flower.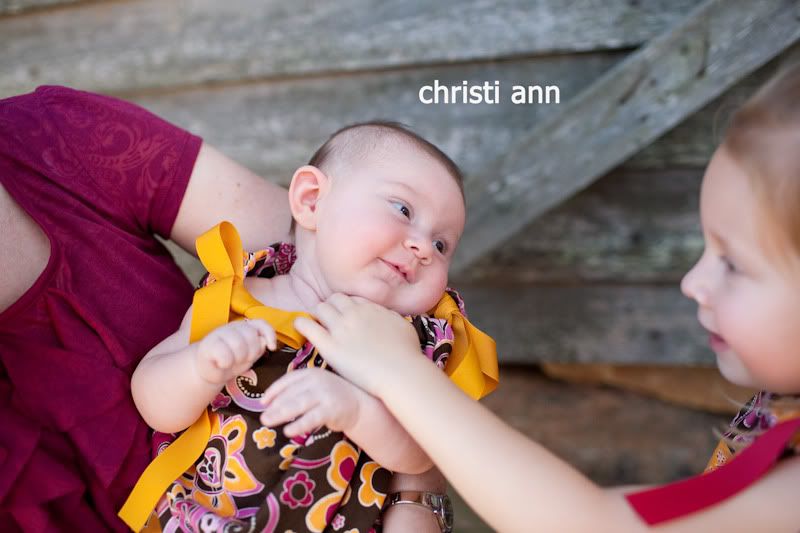 oh and the day of the shoot. State won. SO appropriate.