We planned to take pictures on one day at a certain farm. That one day rained. So we switched to another day and another farm. And it worked out P-E-R-F-E-C-T. We had so much fun. They met about a year and half ago at NC State. They are planning on getting married this December! :)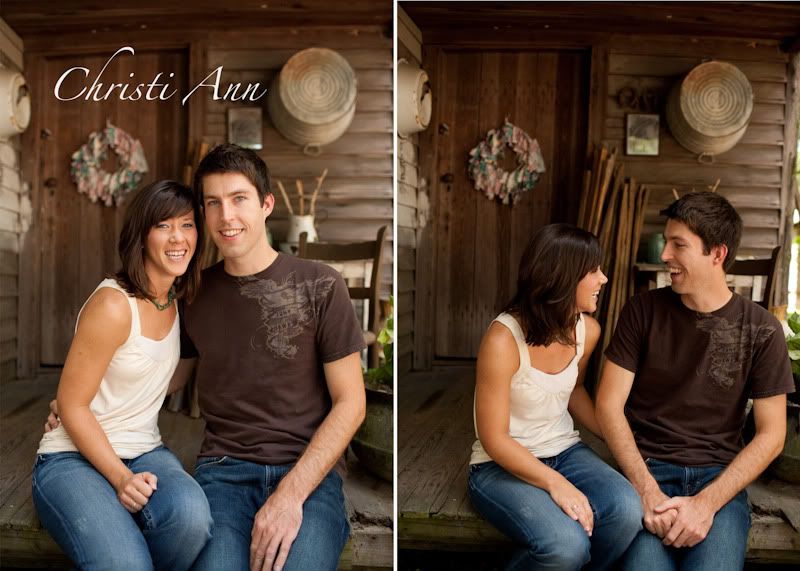 We had a little fun with this..
So stinking cute!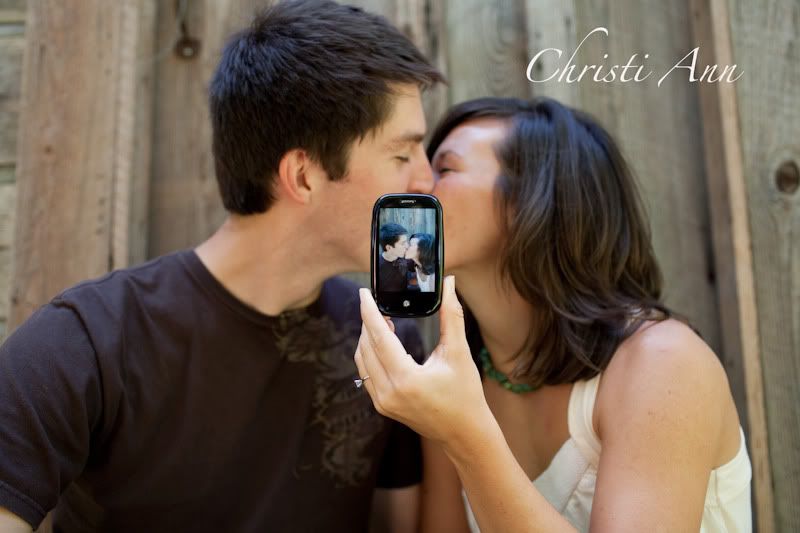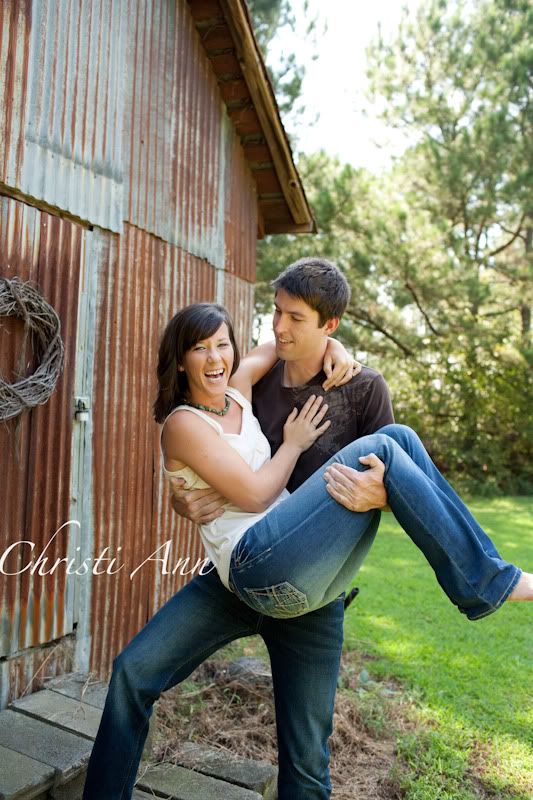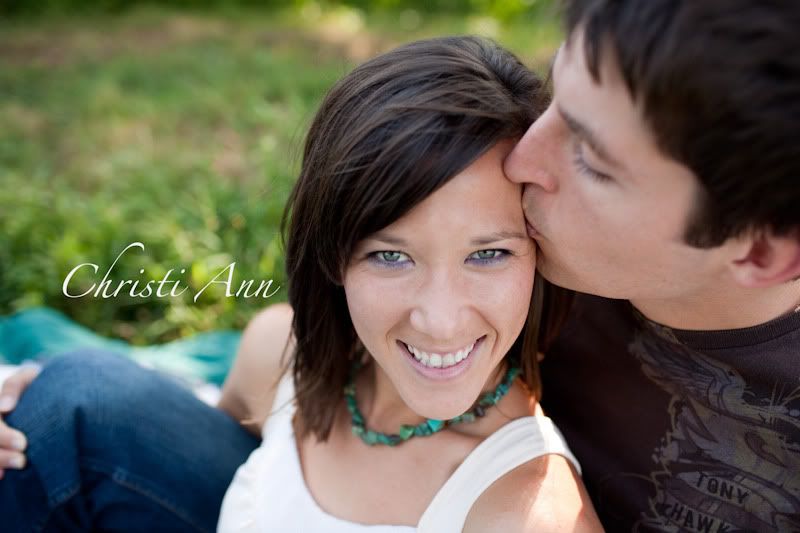 AH, I just love them as a couple.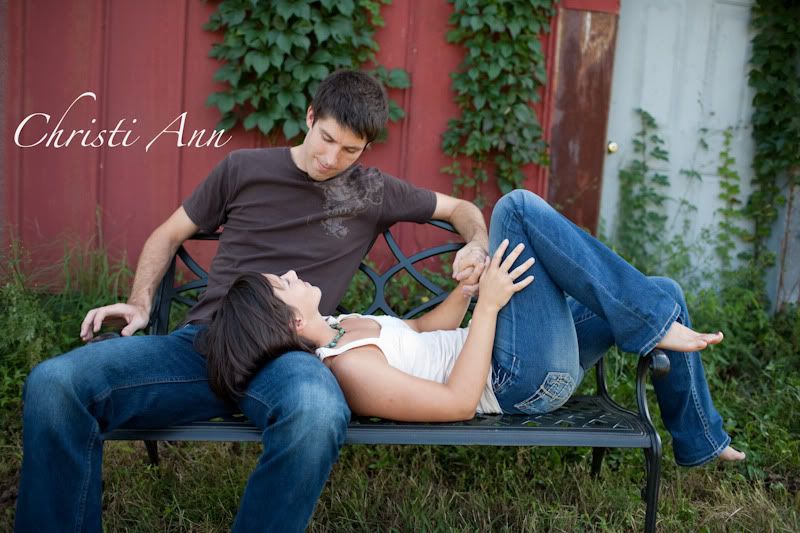 One of my favorites for sure.